Each organisation under our umbrella strives to innovate and improve in the healthcare industry, providing exemplary care to all our patients, clients and team.
Town Hall Dental is a premier private dental practice that has been providing general dentistry, cosmetic treatment, and innovative dental techniques to their patients since 2012.  They are based in Brighouse, located in the historic Old Town Hall, and boast state-of-the-art equipment, highly skilled and vetted staff, and onsite lab facilities. At the heart of the Town Hall Dental's philosophy is their defining principle of exceptional patient care. They are committed to making sure every patient's unique journey is carefully crafted to provide the best, most relevant resources, within an environment that makes them feel welcome. The patient experience extends far beyond the moments in which patients are actively receiving treatment. It begins from the minute they walk in the door. This is achieved in large part by the trusted team of patient care coordinators who are available on staff, and the wider company culture.
Town Hall Dental has been the recipient of many prestigious awards, including but not limited to: The 2019 Private Dentistry Awards' Best Patient Care, Practice Of The Year, Most Invaluable Team Member, and The 2018 Private Healthcare Awards' Best Dental Practice.
In collaboration with Overgate Hospice, and its own Town Hall Foundation, Town Hall Dental extends its mission of care to the community at large. They offer charitable assistance and resources to their partners, ensuring that the area they call home is properly supported. They also travel to Calais, France several times a year to offer free dental care to refugee camps.
Town Hall Dental are also the official partners of such beloved organisations as Leed United Football Club, and Brighouse Town Football Club, acting as the chief provider of dental treatment and care for the two teams.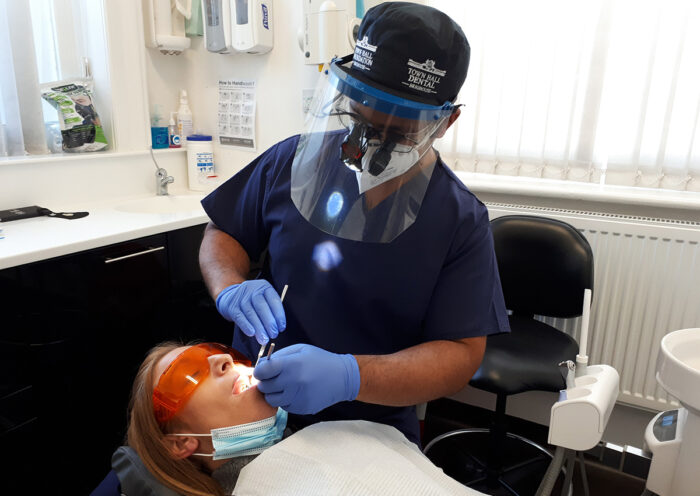 The Breathe Clinic provide precision diagnoses and comprehensive treatments for nasal obstruction, snoring, obstructive sleep apnea, and other breathing disorders. These services are available to the public but are especially advantageous for athletes, as enhanced breathing capabilities can be particularly beneficial for them.
Studies have shown that head, tongue and neck position affect breathing style drastically, and, through treatments at the Breathe Clinic, it is possible for patients to experience benefits such as:
Cognition, especially memory and learning
Regulated blood pressure
Reduced inflammation,
Higher quality of sleep
Greater endurance/physical strength
Improved function of the immune system

Because of the well-established connections between sleep, airway health, breathing, and athletic performance, The Breathe Clinic is proud to work with World-Class athletes like those at The Leeds United Football Club.
The mission at The Breathe Clinic culminates in an interdisciplinary collaboration to continually use best practices, seek out the highest quality technology and research, and advance the standards of care in sleep and airway medicine globally.
Beechwood Dental is a NHS registered dental practice serving the Halifax area. They are passionate about delivering a high standard of patient care and alleviating numerous dental issues of local residents. Their team of dental professionals are not only highly-skilled, but also kind and approachable. They are equipped to deal with patients of all kinds, including those who are nervous or uncomfortable with dental visits, those who come from challenging backgrounds, those with advanced dental issues, and more.
Beechwood Dental endeavours to foster a sense of community, to ensure their practice is welcoming to all. They work closely with other members of the group, including The Town Hall Foundation, to make themselves accessible for those vulnerable individuals who are in need of treatment. They handle many referrals that come through the charitable members of the group, as they are an NHS practice and see patients from all financial backgrounds.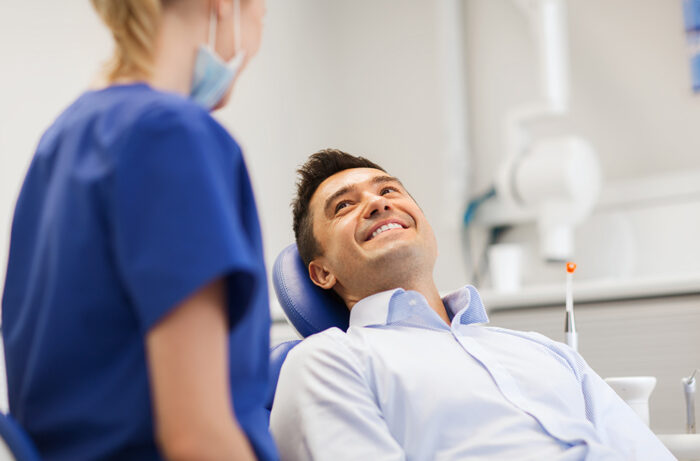 JLM is a dental supplier and laboratory in West Yorkshire, dedicated to innovative and patient-care focused dentistry. The products JLM provide are extensively tested by real dentists in their own private practice, giving them the vital perspective they need to understand what is most effective for patients and most needed for dental professionals in real-life scenarios.
JLM pride themselves on their transparency at every step of the process, to give peace of mind to the practices they work with. They consistently source products that are simultaneously the highest-quality and the most affordable possible, giving their dental partners the flexibility to invest in the future success of their organisations.
Their range includes orthodontic products such as teeth-straightening premier brackets and wires, as well as dental implants, regenerative medicine, and general hygiene items. They are continually seeking out cutting-edge technologies from respected professionals around the world to keep their offerings fresh and up-to-date for buyers. 
As a member of the Town Hall Group, they are also focused on giving back. A portion of their profits are donated to aid  the effort to protect vulnerable people in their community— including the homeless, and those who are unable to afford sufficient dental care because of their socioeconomic status. Additionally, they are passionate about oral health education for young people, believing that a well-informed generation of children will lead to stronger, healthier teeth in the future. They are proudly partnered with Town Hall Foundation to achieve these goals.